NOTE: All seating is first come first serve. A ticket does not
guarantee a seat.
All students and staff must have your school-issued ID visible
and with you at all times.
 **As a courtesy to our guest, we ask that you stay for the
Q&A.**
The Los Angeles Film School & Jeff Goldsmith present:
TRIPLE 9

Featuring a Q&A w/ director John Hillcoat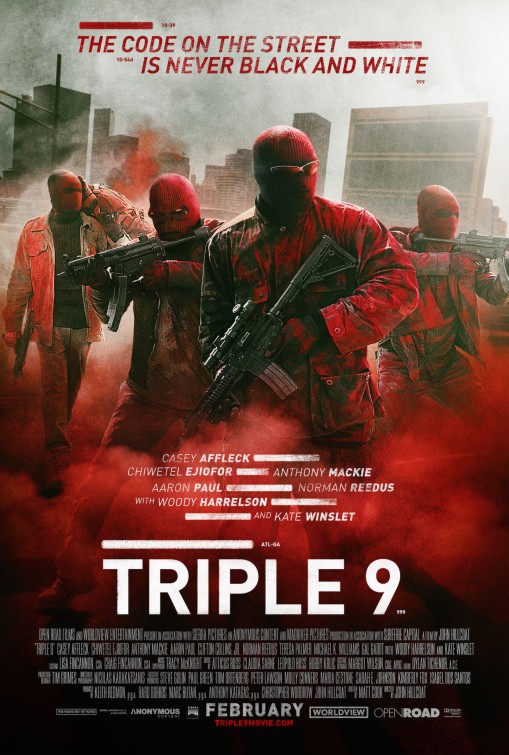 6363 Sunset Blvd. Hollywood CA, 90028
B1 Main Theater – 7:30 PM
Monday, 2/22/16
Runtime: 115 minutes
Rated R for strong violence and language throughout, drug use and some nudity


 
 
Synopsis
In TRIPLE 9, a crew of dirty cops is blackmailed by the Russian mob to execute a virtually impossible heist. The only way to pull it off is to manufacture a 999, police code for "officer down". Their plan is turned upside down when the unsuspecting rookie they set up to die foils the attack, triggering a breakneck, action-packed finale filled with double-crosses, greed and revenge. Watch the trailer here. 
We take a larger number of RSVPs than seats available to compensate for the no-show percentage so all seating is first come first serve. If tickets are sold out you are welcome to show up and you will be seated if room becomes available. LA Film School guests, please line up inside the theatre lobby.
Use of cell phones or computers during the screening is strictly prohibited and you will be asked to leave.