NOTE: All seating is first come first serve.
A ticket does not guarantee a seat.
You must be a student or staff to attend
If you are not a student please contact an admissions representative.
All students and staff must have your school-issued ID visible and with you at all times.
 Tickets reserved with duplicate emails and/or duplicate names will be deleted.
The Los Angeles Film School and Jeff Goldsmith present a screening of
First Reformed
followed by Q&A with
Writer/Director Paul Schrader!
Nominated for an Academy Award for Best Original Screenplay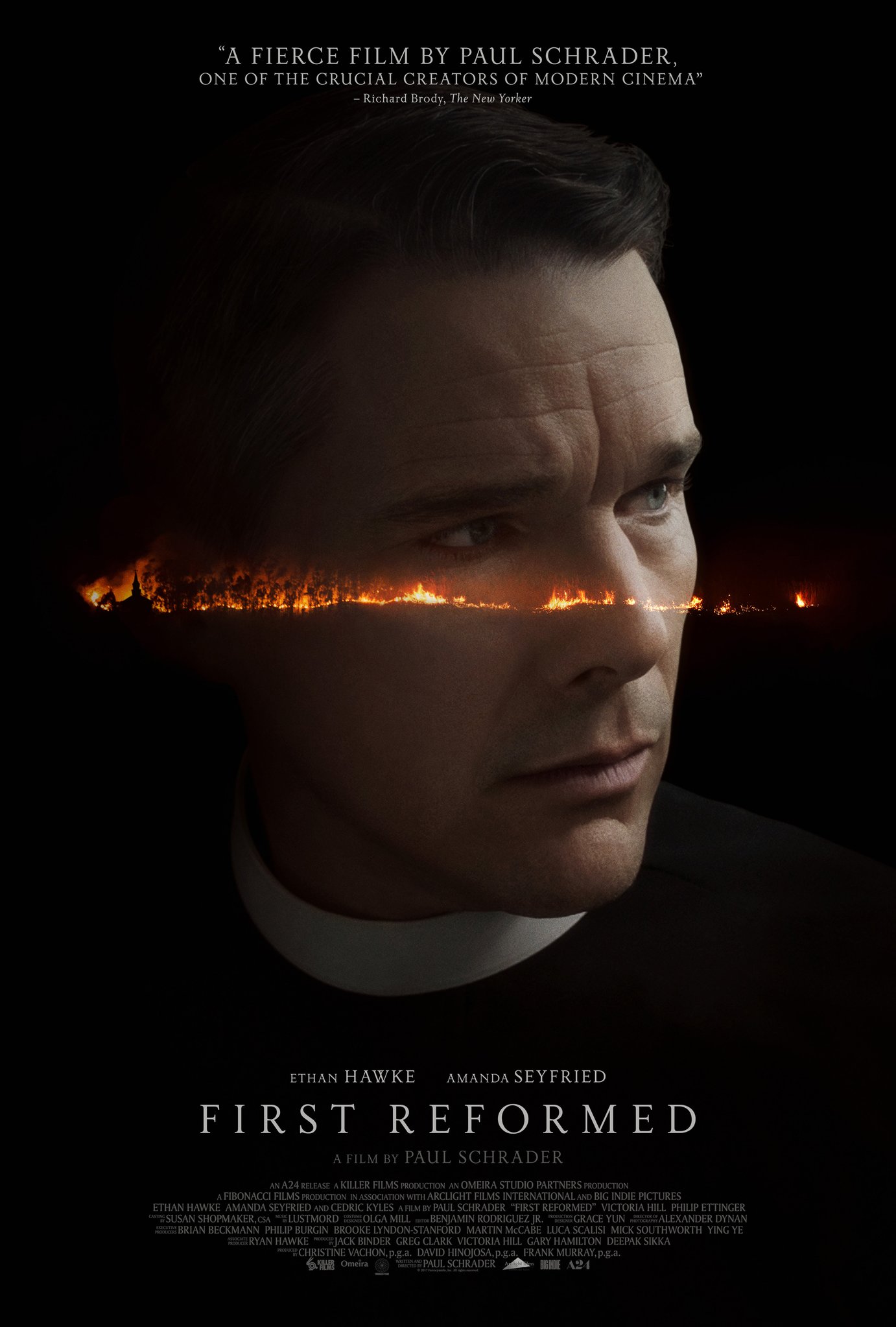 6363 Sunset Blvd. Hollywood CA, 90028
B1 Main Theatre – 7:00 PM
Saturday, February 2, 2019
Runtime: 113 minutes

Rating: Rated R for some disturbing violent images.

Synopsis: Reverend Ernst Toller (Ethan Hawke) is a solitary, middle-aged parish pastor at a small Dutch Reform church in upstate New York on the cusp of celebrating its 250th anniversary. Once a stop on the Underground Railroad, the church is now a tourist attraction catering to a dwindling congregation, eclipsed by its nearby parent church, Abundant Life, with its state-of-the-art facilities and 5,000-strong flock. 
When a pregnant parishioner (Amanda Seyfried) asks Reverend Toller to counsel her husband, a radical environmentalist, the clergyman finds himself plunged into his own tormented past, and equally despairing future, until he finds redemption in an act of grandiose violence. From writer-director Paul Schrader (Taxi Driver; American Gigolo; Affliction) comes a gripping thriller about a crisis of faith that is at once personal, political, and planetary.
https://lafsfirstreformed.eventbrite.com
****This ticket does not guarantee a seat ****
 We take a larger number of RSVPs than seats available to compensate for the no-show percentage so all seating is first come first serve. If tickets are sold out you are welcome to show up and you will be seated if room becomes available. LA Film School students / staff / faculty / alumni, please line up inside the theatre lobby. Use of cell phones or computers during the screening is strictly prohibited and you will be asked to leave.