NOTE: All seating is first come first serve.
A ticket does not guarantee a seat.
You must be a student or staff to attend
If you are not a student please contact an admissions representative.
All students and staff must have your school-issued ID visible and with you at all times.
 Tickets reserved with duplicate emails and/or duplicate names will be deleted.
The Los Angeles Film School presents a screening of
Millennium Actress
      followed by a Q&A with Executive Director of ASIFA-Hollyood, Frank Gladstone!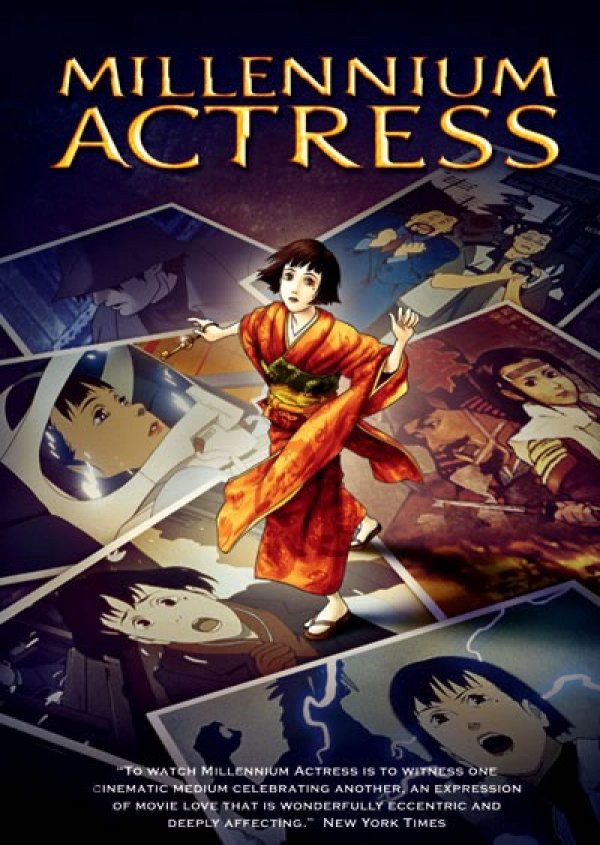 6363 Sunset Blvd. Hollywood CA, 90028
B1 Main Theatre – 7:30 PM
Doors open at 7:00pm
Thursday, August 8, 2019
Runtime: 87 minutes

Rating: PG
Synopsis: Satoshi Kon's masterful follow-up to Perfect Blue traces the career of a legendary actress, Chiyoko Fujiwara, as seen through the eyes of documentary filmmakers. Though Chiyoko has withdrawn into retirement, filmmaker Genya Tachibana receives the rare opportunity to interview her about her life. When he gives the actress a token from her past, Tachibana and his cameraman Ida are thrust into Chiyoko's memories, reliving the key moments of her life and uncovering the truth behind her fabled career. This timeless tale of passion bends reality and delivers emotion in a way only Satoshi Kon could.
****This ticket does not guarantee a seat ****
 We take a larger number of RSVPs than seats available to compensate for the no-show percentage so all seating is first come first serve. If tickets are sold out you are welcome to show up and you will be seated if room becomes available. LA Film School students / staff / faculty / alumni, please line up inside the theatre lobby. Use of cell phones or computers during the screening is strictly prohibited and you will be asked to leave.