The 20 Most Rewatchable TV Shows of All Time
The Best TV Shows to Watch (Or Rewatch) in January
The holidays are over. The Christmas trees have come down and the Hallmark holiday movies have been stored back in the vault. And since we're practicing gentle January, we've put together a list of the 20 most rewatchable TV shows to get us through the post-holiday doldrums. So this January, grab some healthy snacks, get comfortable, and enjoy the most rewatchable shows of all time (according to us).
---
Dragon Ball Franchise (1984)
The Dragon Ball franchise is the grandfather of mainstream anime in the United States. Now is the perfect time to revisit Goku's story and have fun watching him fend off villains, gods, monsters, and everything in between. There are over 300 episodes of Dragon Ball, Dragon Ball Z, Dragon Ball Super, Dragon Ball GT, and Dragon Ball Kai and about a hundred different plotlines to choose from.
Where to watch Dragon Ball? Hulu, Funimation
---
Futurama (1999, 7 seasons)
What's better than watching creators and comedians from the past decades make over the top predictions about the future? From the creators of The Simpsons, Futurama is a fun, albeit dated, rewatch. Each Futurama episode is great as a standalone. However, if you watch the series from start to finish, you'll see the amount of care that went into crafting the full narrative arch of the show.
Where to watch Futurama? Hulu, DIRECTV, Sling
---
The Wire (2002, 5 seasons)
In 2002, The Wire showed people what prestige television could be. Diverse casts, beautiful, poignant stories that were based in reality, and characters with actual nuance and grit, The Wire had it all. Take some time to watch it if you're in the mood for bold storytelling and to reintroduce yourself to Idris Elba.
Where to watch The Wire? HBO Max
---
Breaking Bad (2003, 5 seasons)
Simply put, it's a well-told episodic story that is worth watching again. But If you aren't interested in the life and times of a chemistry teacher turned meth dealer then just watch it to be inspired by Bryan Cranston's performance as Walter White.
Where to watch Breaking Bad? Netflix
---
Extras (2005, 2 seasons)
What's so great about Ricky Gervais's Extras is that it concisely tells a story from start to finish. It doesn't drag on milking it for all its worth. It tells the story in 12 episodes then it lets it go making it a comedically tight, quick throwback to celebrity culture from the early aughts.
Where to watch Extras? Netflix
---
Avatar: The Last Airbender (2005, 3 seasons)
A wholesome adventure that manages to be fun and engaging even on a rewatch. Start over with Aang as he travels with Katara and Sokka and masters the four elements. The Last Airbender is the kind of pure escapism that you can only get from watching Saturday morning cartoons.
Where to watch Avatar: The Last Airbender
---
Supernatural (2005, 15 seasons)
If you're in it for the long haul Supernatural is the longest-running American live-action fantasy TV series. With 328 episodes it has everything action, adventure, drama, fantasy, horror, and mystery. But the main draw is the relationship and chemistry between the brothers Sam and Dean Winchester. Pick any episode at random and get swept up in the adventure.
Where to watch Supernatural? Netflix
---
Everybody Hates Chris (2005, 4 seasons)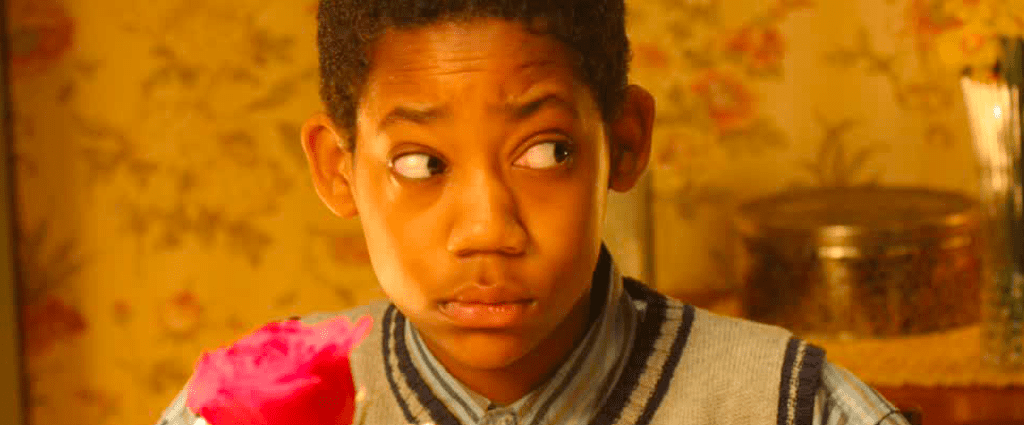 Terry Crews has been hilarious forever but he's at his best as the dad in Everybody Hates Chris. And Tichina Arnold is pitch-perfect as the take no-nonsense mother. It's a sitcom that manages to be funny without being corny. A show for when you are in the mood for something familiar and a bunch of quick and easy laughs.
Where to watch Everybody Hates Chris? Hulu
---
Dexter (2006, 8 seasons)
Get your true crime fix without feeling like a voyeur to any actual murders. Even if you know the story there are still enough twists and horrors in each season to keep you interested.
Where to watch Dexter? FuboTV and Amazon Prime (Season 1)
---
Flight of the Conchords (2007, 2 seasons)
Thirteen years on the deadpan awkwardness of Bret McKenzie and Jemaine Clement does not lose its potency. The music and sitcom from the self-described "almost award-winning fourth-most-popular folk duo in New Zealand" is still very cringe and still very funny. Finish all of the episodes in a weekend and then spend the week replaying the soundtrack.
Where to watch Flight of the Conchords? HBO Max
---
Mad Men (2007, 7 seasons)
Mad Men was a true contemporary period piece. Tune in for the drama, stay for the throwback fashion (in the late aughts this show single-handedly caused a resurgence of fedoras). This is a show you'll want to start from the beginning. Revisit the journey through 1960's New York with ad-man Don Draper and marvel at how far we have (and haven't) come.
Where to watch Mad Med? FuboTV
---
True Blood (2008, 7 seasons)
Every few years a really good piece of vampire horror is released. If you forgot, True Blood was raunchier than its preteen counterparts. Set in the hot swamps of Louisiana where all manner of horror movie monsters roam it's a steamy, bloody, fantastically good time that'll keep you warm all January.
Where to watch True Blood? HBO Max
---
Parks and Recreation (2009, 7 seasons)
A tonic for those who need a distraction from the social scrolling. This is one of those shows that you can binge a bunch of episodes at once or watch over time. Either way, escape the 24-hour news cycle and enjoy watching the machinations of the local government in a small town who's biggest concerns range from construction pits to sex education in retirement communities.
Where to watch Parks and Rec? Fubo
---
Adventure Time (2010, 10 seasons)
It's a children's cartoon, yes. But when you look past the bubblegum royalty and the mad ice king you'll see that at its core it's a story about brotherhood and friendship. Rewatching the show from start to finish is an opportunity to see the work that went into world-building and to catch some of the smaller details you may have missed.
Where to watch Adventure Time? Hulu and HBO Max
---
American Horror Story (2011, 9 seasons)
The spooky season doesn't have to end on October 31st. American Horror Story has nine different seasons, which is nine different scary stories to plunge into. When you're in the mood for something scary but comfortable AHS is it. The scares are still great and the characters are still iconic even if you know what to expect.
Where to watch American Horror Story? Hulu, Netflix, Prime Video
---
Portlandia (2011, 8 seasons)
A show from a simpler time when we were skewering hipsters and taking it easy. Each episode can be enjoyed on its own, but watching it from start to finish is also a blast. Fred Armisen and Carrie Brownstein created a perfect time capsule parody of all of the most ridiculous fads we were partaking in just a few years ago.
Where to watch Portlandia? FuboTV
---
Steven Universe (2013, 5 seasons)
This is the show you go to when you want to be reminded of the good in the world. Steven Universe and the Crystal Gems show us in every episode that real positive change is possible without beating you over the head with the message. Sometimes it seems too big or too scary but it can happen. And really we can all relearn a few things from this story about community, family, love, and acceptance.
Where to watch Steven Universe? HBO Max and Hulu
---
Scandal (2012, 7 seasons)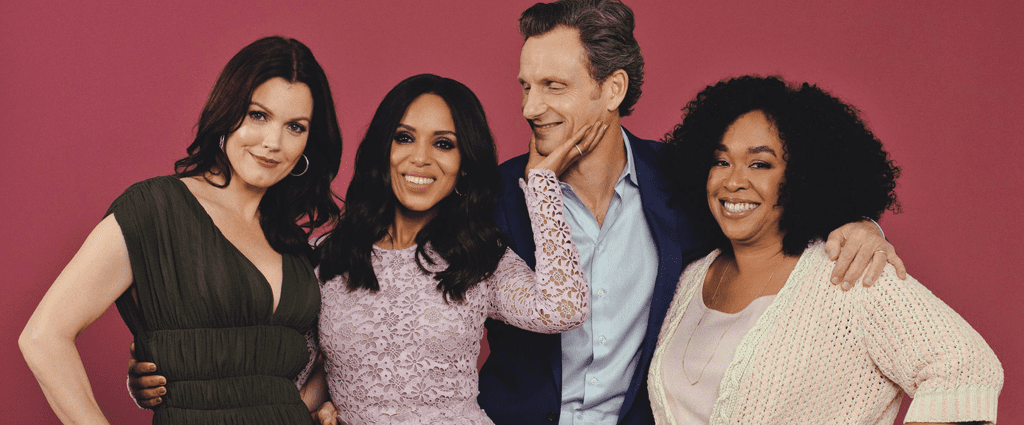 We're not at a shortage of real-life political drama. Even so, Scandal offers a salacious and dramatic take on civic life in D.C. and beyond. The show has it all. Kidnapping, affairs, murders, intrigue, all seven seasons have something to offer. When you need to get away ShondaLand is always a good place to immerse yourself.
---
Broad City (2014, 5 seasons)
Take some pleasure in rewatching Abbi and Ilana fumble chaotically through New York City. The comedic duo's low stakes antics are a palate cleanser for those who aren't in the mood for anything that takes itself too seriously.
Where to Watch Broad City? Hulu
---
BoJack Horseman (2014, 6 seasons)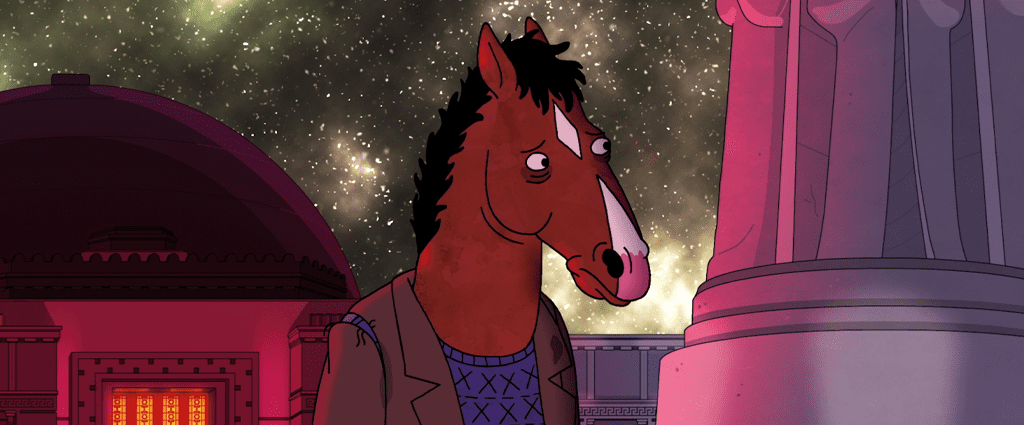 If you're in the mood for comedy and depth, BoJack Horseman explores the ethos of celebrity culture, the limits of forgiveness, addiction, loneliness and it requires a rewatch. Get into the story all over again or just catch the visual puns you missed the first time. Either way BoJack sticks you re-watch after re-watch.
Where to watch BoJack Horseman? Netflix
---
There you have it. Go forth and rewatch!
https://www.lafilm.edu/wp-content/uploads/2020/12/DragonBallZ-optimized.png
425
1024
Jourdan Arnaud
https://www.lafilm.edu/wp-content/uploads/2020/03/lafilm-logo-2.png
Jourdan Arnaud
2021-01-05 09:52:36
2023-01-18 09:34:56
The 20 Most Rewatchable TV Shows of All Time