Get Ready To
Earn Your Degree
Our Audio Production programs are designed to respond to the rapidly changing multi-media nature of the entertainment industry. Learn how to produce audio for film, TV, games, recording engineering, live sound and more.
---
WHAT TO EXPECT

We offer two degrees, a 36-month Bachelor of Science in Audio Production and an 18-month Associate of Science in Audio Production. Our coursework delves into all of the different facets of the audio field, from sequencing and synthesis, mixing concepts and techniques and pro tools to Live Sound production. Let us help you gain the knowledge, skills and confidence necessary to succeed in the audio industry.

VIEW CATALOG



---
Bachelor's Degree
This program offers advanced training for audio, music and more, providing students with focused knowledge and understanding of recording engineering and foundational music and production skills.
Read Full Course list

Associate Degree
Develop your technical proficiency and creative expression at an accelerated pace. Study many different areas of the audio field while working with industry-level equipment in professional studios.
---
gear up
Creativity never stops, why should you? Students of both programs are outfitted with a MacBook Pro loaded with Logic Pro X and Avid Pro Tools as well as a professional mic and stand, headphones and external hard drive*. If you are part of our bachelor's program, you will also receive Abode Creative Suite as part of your software package.
*Specific types of gear and gear info subject to change without notice.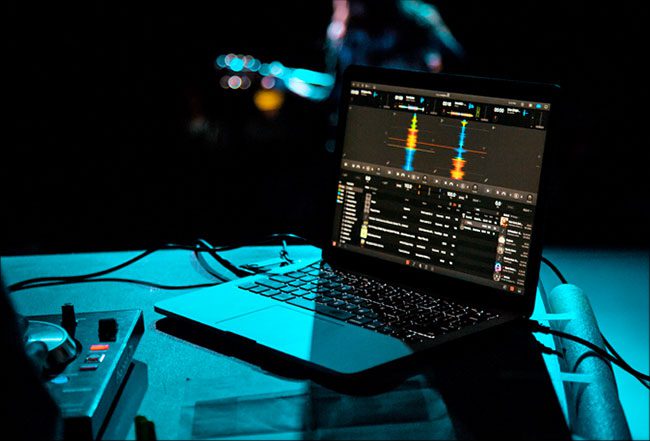 ---
hollywood, where you want to be
In Hollywood, music and entertainment is in our blood. Here you'll be neighbors with the most iconic and influential studios and recording labels on earth.
Oh, and let's not forget all that sunshine.
---
our alumni making it
Los Angeles Film School alumni are doing exciting work. Check out a few.
SEE OUR ALUMNI
---
Admissions & Tuition
Are you ready to take that first step? Let's help you get started. For more detailed information about the admissions process, please visit our Admissions Page. To learn more about tuition, click here.
Want to begin the application process?
Still have questions? Request more info here