Our campus spans several buildings that include animation labs, sound stages, recording studios and more.
Have questions about our facilities or programs?  Book a guided Virtual Tour and find out more!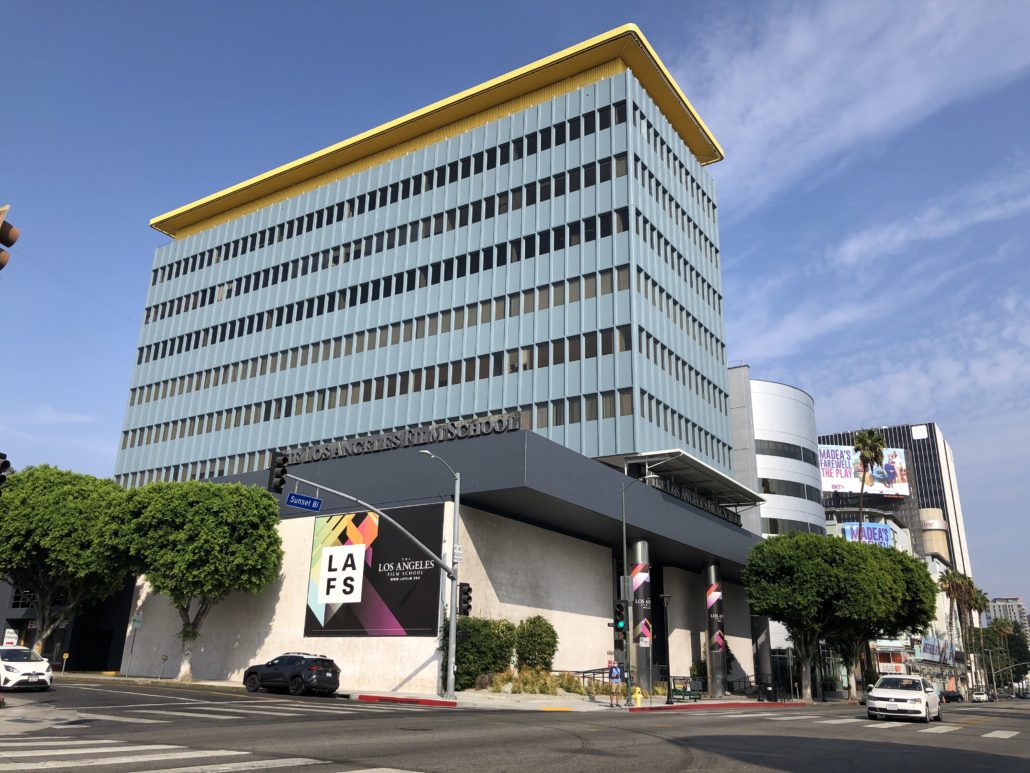 This main building was once home to RCA Studio and used by several legendary artists such as Elvis Presley, The Rolling Stones and The Grateful Dead. Here you'll find everything from sound stages to a Dolby Digital movie theatre, which seats over 300 people. Behind the main building is a backlot used as a production space for film students. Painted murals of famous Klasky Csupo characters surround the exterior.
Main Theatre – 3,300 sq.ft. Dolby Digital theatre, 330 stadium-style seats, livestream capabilities 
Theatre Lobby – Outside Main Theatre
Studio Floor Space – 9,000 sq.ft. loft style studio space
Dub Stage – 720 sq.ft. 64-fader ICON D-Control ES, video screen, lecture seating 
Classrooms – 1,810-2,000 sq.ft. options available, modern environments
Library – 1,100 sq.ft. 
Main Soundstage – 3,750 sq.ft. large permanent set, full interior and partial exterior
Selma Backlot – Outdoor space, surrounded by walls with mural artwork
This building is steps away from iconic Hollywood landmarks such as the Walk of Fame, Capitol Records and The Pantages Theatre. This is where you'll find our editing and animation labs, fully-functional sound stages and green screen set. The stages are complete with production gear and lighting equipment among other exciting features.
Brain Lobby – Large reception area, central to school, seating, projection screen
Building 2 Theatre – Lecture theatre, projector screen, elevated stage, seats 60
Admissions Theatre – Intimate screening room, projector screen, seats 40
Chaplin Green Screen Stage – 2,736 sq.ft. green screen, equipped with a full lighting grid in ceiling
Kurosawa/Bergmen Sets – 7,055 sq.ft. total, small room sets, set construction area included
Keaton Soundstage – 1,395 sq.ft. small room set
Fellini Soundstage – 2,160 sq.ft. production set
Hitchcock Soundstage – 4,860 sq.ft. production set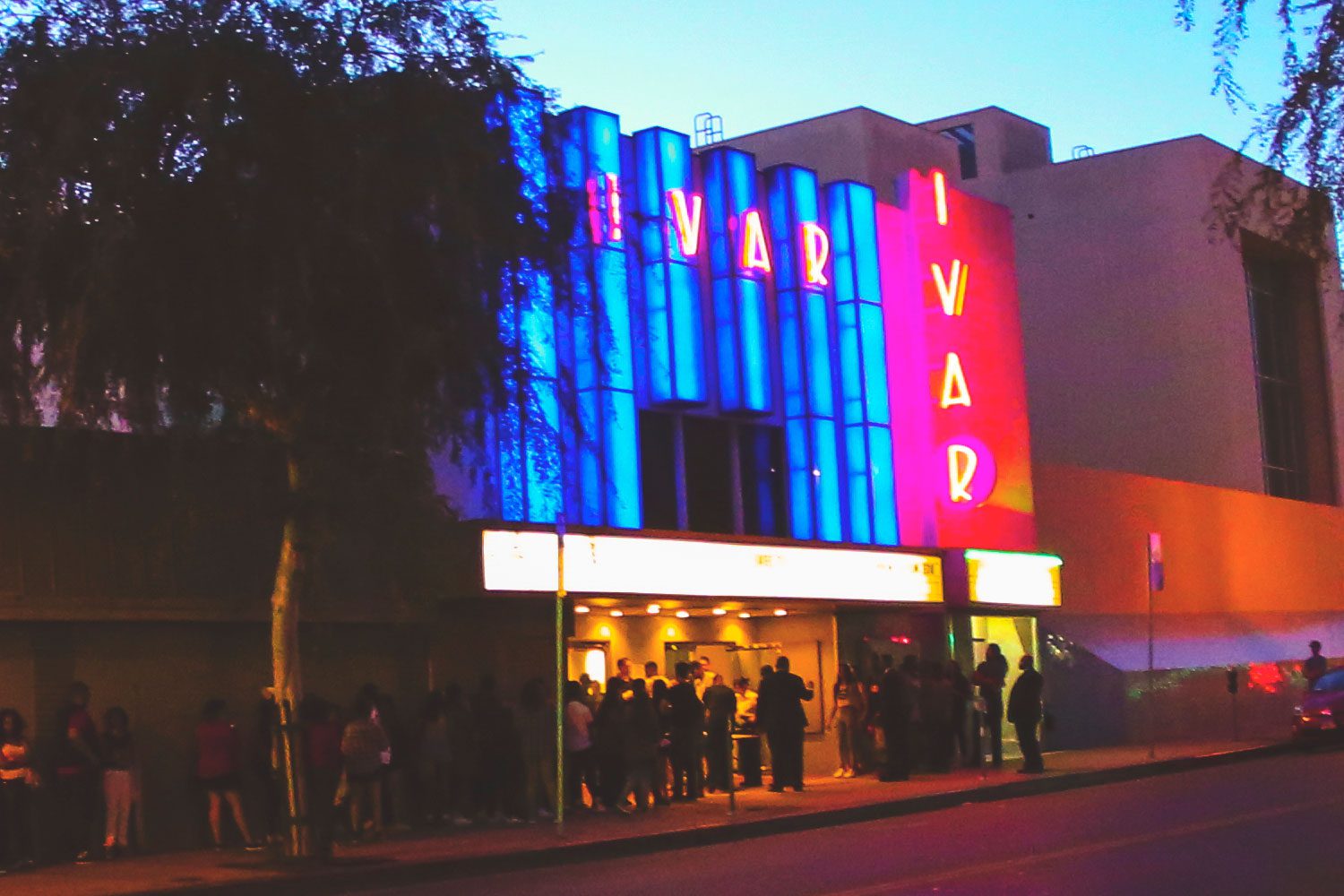 Ivar Theatre was once used as a concert venue and has been a Hollywood landmark since the 1950s. This theatre was featured in Elvis Presley's film Loving You, and Tom Waits recorded his 1975 live album, Nighthawks at the Diner, here on stage. Today, the Ivar is used as a live-sound classroom as well as a concert venue for students and industry performers. Post Malone, Snoop Dogg and Kehlani have all performed here.
Ivar Theatre

–

3,198 sq.ft., live venue stage, seats 226:175 in orchestra, 51 in balcony

Brick Box – 1,750 sq.ft., behind Ivar Theatre
The Los Angeles Recording School
This building is located down the street from the main campus buildings on Sunset Boulevard. It features large-format recording studios, all-digital mixing suites and Foley/ADR rooms for our Audio and Music production students. The Los Angeles Recording School, a division of The Los Angeles Film School has produced some of the industry's leading sound and recording artists in the industry today, including Ari Levine and Andrés Borda Zabala.
Two SSL Duality Studios

– 48-channel Solid State Logic Duality with both analog signal routing and processing and control surface functionality.
Digital Production Suites – These suites feature Avid Pro Tools Ultimate workstations with Avid C-24 control surfaces and a live-performance room. 
Two Foley / ADR Suites – Foley pit with multiple surfaces and materials for recording sound effects and Avid C-24 Control surface and a Pro Tools Ultimate system for editing.
API 1608 Studio – API 1608 analog console with automation interfaced with Avid Pro Tools Ultimate digital audio workstation software.
Neve Genesys Black – A dual-function console/control surface that combines digital control and touchscreen technology with the sonic warmth of Neve analog hardware.