GET READY TO
Earn Your Degree
Entertainment + Business. The greatest merger of all time. Learn the fundamentals of business and management through a broad range of academic courses focused on the entertainment industry. Are you ready to make entertainment your business?
---
WHAT TO EXPECT

The Los Angeles Film School's Bachelor of Science in Entertainment Business Degree program is offered in two formats: a 32-month course of study, or an 18-month "completion" degree designed for individuals who already possess an associate degree. Both programs offer robust academic courses to help you not only with the fundamentals of business and management principles, but fundamentally with how to become a hirable employee and launch your entertainment career.

You'll receive training in: Artist Management, Entertainment Marketing, Brand Development, Finance, Intellectual Property, and more!



---
highlighted courses
Art of the Pitch
A course that will teach you how to take all your big ideas and turn them into saleable concepts, which you'll pitch to stakeholders who can help bring them to fruition.

Brand Development
We'll teach you how to build a strong presence in the business and consumer market. Learn what it takes to make a company an icon within its industry by using storytelling principles to help deliver a superior customer experience.

Creative Producing & Development
It's the person behind the curtain who runs the show. This course introduces you to the challenges of producing a project through pre-production, production, and post production. 

Artist Management
Explore the career path of the manager, a significant position in the music business with bands and artists. Learn about artist-manager relationships, how to launch an artist's career and the contracts you'd negotiate.

---
gear & software
The pen is mightier than the sword, but your new MacBook Pro puts them both to shame. Your passion for creative business is just as much a tool to you as the powerful computer and software you'll get in this program. Your retina display laptop comes with MS Office and the entire Adobe Creative Suite, so you can strike a deal anywhere.*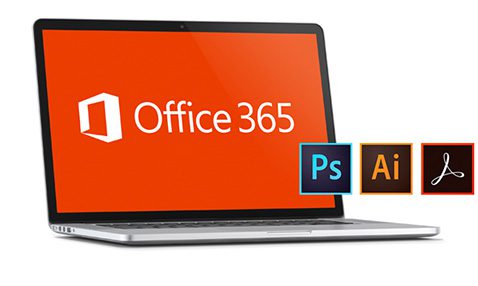 ---
Hollywood, Where deals are made

Hollywood is your campus. Located on Sunset Blvd., you'll be neighbors with the most iconic and influential recording, film, and game studios on earth. Our central location gives you unparalleled access to entertainment industry professionals who come to speak with our students to share their insights and experience.

TOUR THE CAMPUS
---
Let's get to work
Los Angeles Film School alumni are doing exciting work. Check out a few.
SEE OUR ALUMNI
---
Admissions & Tuition
Are you ready to take that first step? Let's help you get started. For more detailed information about the admissions process, please visit our Admissions Page. To learn more about tuition, click here.
Want to begin the application process?
Still have questions? Request more info here