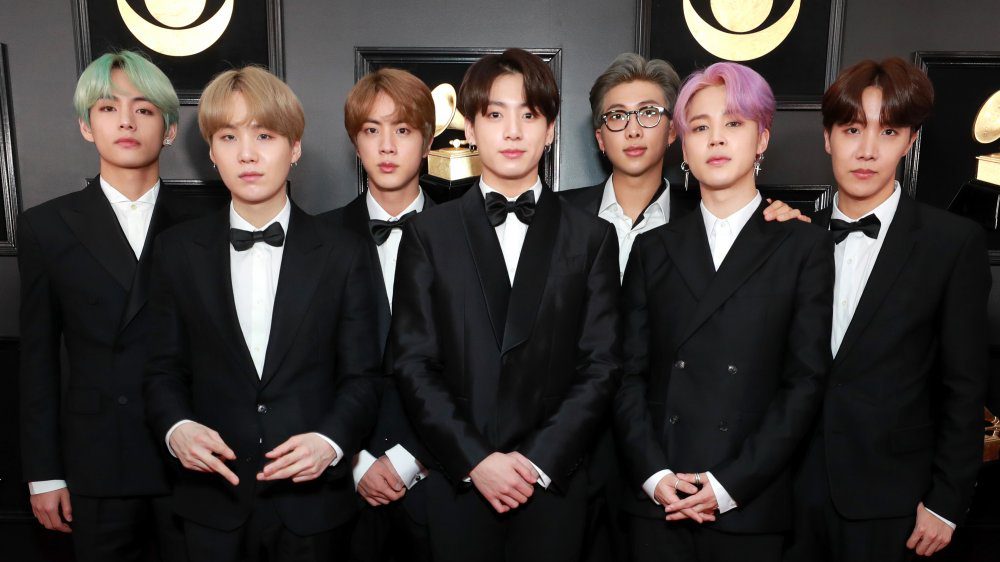 When did K-pop become popular?
Musical acts made up of attractive and talented young people have been a reliable recipe for success for decades. One Direction reigned in 2010, the rivalries between Britney Spears and Christina Aguilera defined pop music in the '90s, and New Kids On The Block was an '80s acid-wash teen dream. But on November 19, 2017, the K-pop band BTS took to the AMA stage for their first-ever U.S. performance and shook the American music industry. BTS would go on to set the record for most Twitter engagements, grace the cover of Rolling Stone Magazine, record with Lil Nas X on Old Town Road (Seoul Town Road Remix), sing carpool Karaoke, and solidify their international stardom. The Korean Wave that started in the '80s finally crested over the United States. It's been four years since BTS performed at the AMAs and burst into the American mainstream. But it would be a disservice to the genre to say that K-pop started when BTS burst on the scene.
What is K-pop?
K-pop or Korean Pop is the internationally popular, aesthetic-driven, style-bending, trendsetting, music genre of the 21st century. Originating in South Korea, K-pop draws influence from a range of genres like pop, experimental, rock, hip-hop, R&B, electronic, and dance. The variety of influences is so vast there's a K-pop band or performer for every taste. There are massive girl groups like Girls Generation who produce straightforward pop hits. But if you like pop with rap breaks inspired by the rapid lyrical styles of Nicki Minaj then check out BLACKPINK. If your taste skews more alt, then the emo-stylized group F.T. ISLAND is for you. And if you want some slow and sensual R&B, g.o.d. has the jams. But, despite the genre-straddling K-pop is a thoroughly Korean genre. The tunes are inspired by traditional Korean music and the lyrics are in Korean with the occasional English sprinkled throughout.
K-pop Through The Years
The 1950s
Korean pop and idol culture may seem like a recent emergence but it's nothing new. The genre started with The Kim Sisters in the 1950s. The Kim Sisters were a Korea born pop music trio who spoke no English but achieved fame in the U.S. by performing soulful renditions of American pop songs completely phonetically. Like the K-pop stars of today, the Kim Sisters were extraordinarily talented and impeccably styled. During the Korean War, they dazzled GI's with their performances and once The Kim Sisters arrived stateside, they appeared on the Ed Sullivan show 22 times. The Kim Sisters were the first Korean singers to have a song appear on the Billboard chart and because of their strides, they are considered the first South Korean music group to achieve success in the U.S. The Kim Sisters became icons of Korean culture and laid the groundwork for today's K-pop superstars.
---
The 1970s
Political activism is an important throughline in K-pop. Most recently BTS spoke out against the rise in Anti-Asian hate crimes in the U.S. And it's become commonplace for Kpop fans in America to hijack and completely derail racist trending topics. In addition to the poppiness of the music, the themes in the lyrics range from anti-bullying to social consciousness. A lot of this focus on activism can be attributed to folk-rock singer and composer Kim Min-ki. In 1970, he wrote the brief but sorrowful song Morning Dew. The song would go on to be the anthem of the youth pro-democracy movement during a time of political strife. Kim Min-ki often used his music as activism and eventually, his albums were banned because of it.
---
The 1990s
Seo Taiji and Boys is the first band that resembles the K-pop music and mega fandom we have today. Seo Taiji revolutionized Korean Pop music by merging it with popular American music. They coupled the new brand of music with hip-hop choreography, and K-pop was born. Seo Taiji and Boys were the first-ever K-pop group.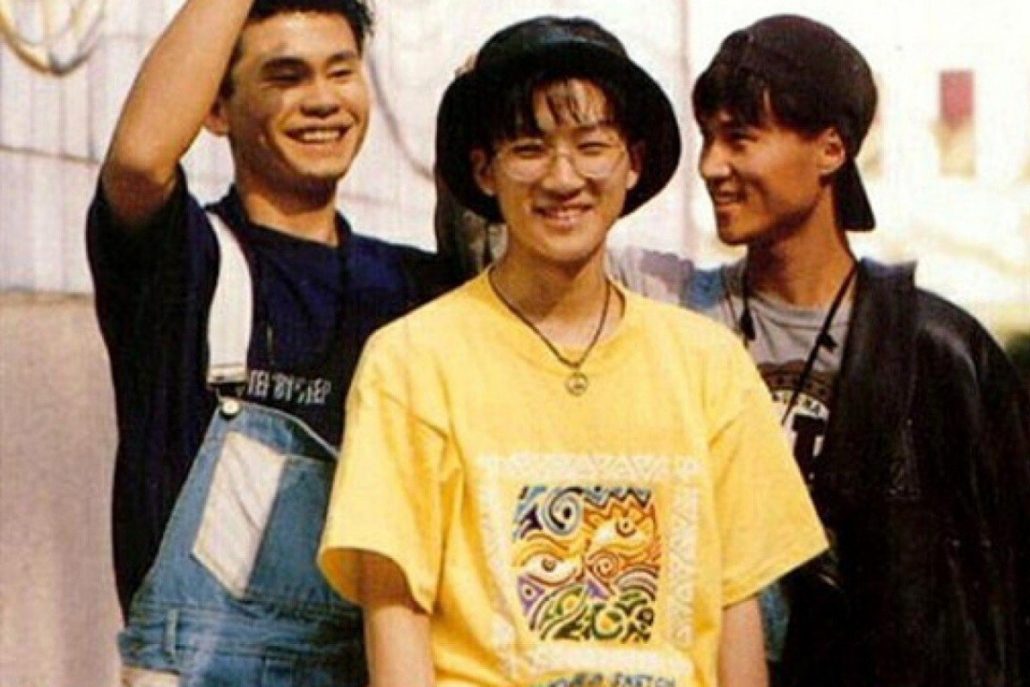 ---
First Generation K-pop ('90s-00)
Once the K-pop stardom recipe was discovered (genre-bending music, attractive performers, flawless appearances, and intricate choreography) the first generation of Kpop stars ushered in. H.O.T is considered to be the first true K-pop idol group because the group was highly manufactured and made up of trained pop stars. They released the song Candy in 1997 and it would become a bubblegum pop hit in Korea. Other first-generation bands to know about are Sechs Kies, a boy band who debuted in 1997; S.E.S. is a girl group formed in 1997, and Fin.K.L formed by DSP Media in 1998.
Second Generation ('00s-'10s)
G.o.d (stands for Groove Over Dose) debuted in 1999, leading into the second generation of K-pop. G.o.d following the same blueprint became one of the most popular boy bands of the early 2000s in South Korea. They were followed by TVXQ, a pop duo who debuted in 2003, Super Junior from 2005, BIGBANG arrived on the scene in 2006 as did F.T. ISLAND in 2007.
Third Generation ('10s-Present)
The K-pop groups who are dominating the charts today are the third generation. BTS, EXO, Seventeen and BLACKPINK have taken over the music world with no signs of stopping. The mainstream success of third-generation K-pop in the U.S. is unique because traditionally America exports culture but has been reluctant to import it. To say it bluntly, entertainment in the U.S. is dominated by a white-centric monoculture. With a few notable exceptions like Destiny's Child, Menudo, New Edition, the vast majority of successful and industry-backed groups have been white. The third generation of K-pop was able to crack the American mainstream in large part due to social media. The social media boom has made it so niche culture can be shared globally. TikTok and Instagram are more than sharing sites; they're different avenues to entry, instead of just TV and Radio. They're platforms that when used correctly can launch someone into stardom.
The music industry loves a group of young people that can sing, dance, and appeal to consumers between the ages of 13-18. K-pop is the British Invasion for Gen Z but dialed up past 11. Not only are K-pop Idols covering magazines and selling merch, but they are extraordinarily talented, perfectly styled, socially conscious, and capable of generating enormous engagement on social media. The allure of pop music and boy/girl bands has been irresistible for decades. Every generation gets a coterie of pop stars to fawn over, but for the first time in America, they are not white, they are Korean.
https://www.lafilm.edu/wp-content/uploads/2021/04/K-pop.jpeg
562
1000
Jourdan Arnaud
https://www.lafilm.edu/wp-content/uploads/2020/03/lafilm-logo-2.png
Jourdan Arnaud
2021-04-06 17:57:19
2023-02-20 10:22:04
A Brief History of K-pop