An American Pickle Hits HBO Max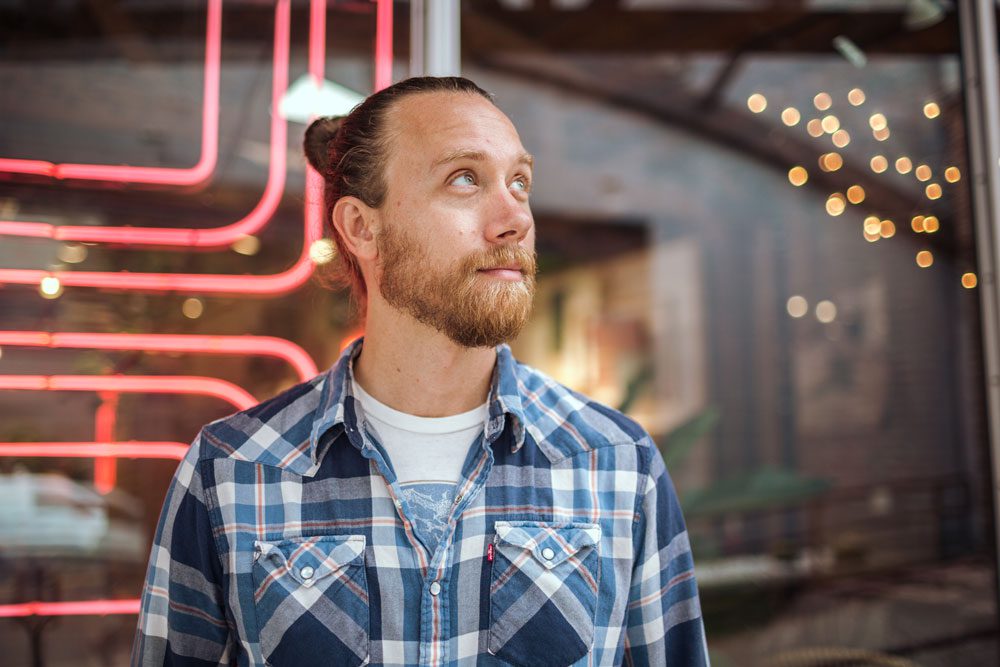 BRANDON TROST DIRECTS HBO MAX'S FIRST ORIGINAL FILM
It's no secret we're proud of Brandon Trost and his incredible contributions to film since his graduation from The Los Angeles Film School in 2000. As a cinematographer, he snagged a spot in the Top 20 Cinematographer's list by Collider and now, as a director, he's making more waves in the industry. We sat down with him this month to chat about his upcoming film, An American Pickle.
Brandon's film An American Pickle will premiere on HBO Max on August 6, 2020. "HBO was a big win for us," Brandon says. "It's the 'original streamer,' in a kind of way. Higher quality films and TV shows." See Brandon Trost's interview with DiscussingFilm.net.
An American Pickle turns to streaming
When we asked how Brandon felt about An American Pickle missing its big-screen premiere, he said: "The times helped drive us." With COVID-19 shutting down theaters and delaying dozens of movies this year, Brandon felt lucky for this incredible chance to partner with HBO. "Streaming doesn't feel like a bad word anymore, from a cinematic perspective. Box office numbers aren't part of the discussion with this movie; it can stand for its own," he says.
From Brandon's perspective, anything that gets your movie out into the world for people to see and enjoy is a wonderful thing. "And more people will get a chance to see this movie by having it on HBO," he says. "We're thrilled it has a platform to be released."
But, artistically, the experience has been about more than just a place to get the finished film released. Brandon says that he thrived under the freedom he had as an artist to create something beautiful, with tons of support from HBO and Columbia Pictures.
What it's like to go from DP to Director
We asked Brandon what the transition was like moving from a role as a director of photography to director of the entire film. "It's definitely different," he says with a laugh. "All of a sudden everything is your fault."
As the director, Brandon learned just how important it is to be decisive—"You have to make ten decisions before you even have breakfast," he says—as well as be flexible. He also had a powerful education on the whole process of making a film, giving him a perspective from across all departments.
Directing also gave Brandon a new look at things he asked for as a DP. "It's easy for the DP to ask for five more minutes to make the perfect shot, but is that really the best thing? As a director, you realize everything rests on time management," he says. "It's more about getting the story told."
In his role as film director, Brandon assembled his own crew. He gathered people that he'd worked with on previous projects, but also brought on many new faces like John Guleserian, the director of photography. "He's someone I knew socially, but never worked with before. He understood my perspective right away, shared ideas and thoughts, and we had a similar point of view. I'd love to work together again in the future," he says.
Having the right crew is essential to a project's success. "I want everyone to have a good attitude. You don't want to hire anyone who doesn't want to be there. You spend fourteen hours a day together, so you want it to go smoothly," Brandon says.
So, what kind of director does a former DP make? "I direct with a light touch," Brandon says, "I steer the ship, a few minor degrees, but I let the actors bring forward what they interpreted from our conversations, what they see in the script or rehearsals."
Brandon had the privilege to collaborate with his longtime friend and colleague, Seth Rogen. "The two of us working together was really collaborative. Seth is a very talented filmmaker in his own right. We could really analyze how a shot would influence things down the line and influence the movie," he says.
Speaking of Seth Rogen, let's take a look at An American Pickle.
The process of making An American Pickle
Simon Rich, the screenwriter for An American Pickle, first published it as a short story entitled Sell Out in The New Yorker in 2013. Simon told Brandon that he saw a photo of his great grandparents—immigrants, Eastern European, Jewish, coming to America—and he thought, "If I was to meet my great grandfather today, would he even like me?'" Thus the story of Herschel Greenbaum and Ben Greenbaum was born.
The film took a full two years to complete, start to finish. They spent several months in Pittsburgh, which they used as a stand-in for New York. "Pittsburgh was affordable—and so reliable with overcast days. It was beautiful and worked really well. People from New York saw some of the film and thought it was actually shot there." They spent six weeks prepping in Pittsburgh, with only 40 days to shoot.
But even with all that prep, things are bound to go awry. "You have to paint yourself into the best corner. Leave 10-15% to chance and embrace that," Brandon says.
An American Pickle had some quirks that aren't found in most films. With Seth playing two characters who frequently share a scene, there's a lot to consider with every single shot. You have to duplicate everything from the lighting to the set to the dressing in order to make it believable.
With all those tricky conditions, a lot of the film was shot on stage. "When you're on stage," Brandon says, "it's easier to control all that than when you're outside. To be outside, you have to hope that it's going to match and work together." In most films with this twin trick, you pick a frame and shoot the actor on one half of the shot, then go back to makeup and become the next character. You leave the camera where it is and it works.
Not so easy with An American Pickle.
For Herschel, Seth grew his own beard. With his character, Ben—Rogen was mostly shaved. "So, we shot Herschel first, then he shaved and we had to return to every single frame where we wanted them together," Brandon says. Whew, what a challenge!
From the Old Country to the New
We asked Brandon about the various techniques and lenses he used for An American Pickle. As we know, Brandon often shoots with anamorphic lenses.
"Anamorphic didn't feel right," he says, "and it's important to be aware of that when you're making a film. It was important for me to choose the gear and equipment that was right for this movie."
So, Brandon chose two different styles to show the old country and the new. "An American Pickle has a lot of magical realism. We start 100 years in the past and move to the present. I wanted to preserve that," he says. So, the beginning is a more square frame that feels like the classic footage at the dawn of cinema. Then there is a change in the aspect ratio. The opening is square, then moves out to 1:8:5.
To make the change even more charming, Brandon told us they shot the first part of the film with an old lens, the same kind of lens that would have been used to capture moving pictures in the late 1800s. The second half was used with a Prime DNA lens, the same they used to shoot Solo.
It's that kind of experience and artistry that makes Brandon's films so visually compelling. As a DP and a director, Brandon has the eye and the instinct to make what you are watching beautiful. An American Pickle releases on HBO Max beginning August 6, 2020. We hope you enjoy the movie from the comfort of your own home theater.
Watch the Trailer: An American Pickle
https://www.lafilm.edu/wp-content/uploads/2020/08/Brandon-Trost-optimized.jpg
667
1000
Jourdan Arnaud
https://www.lafilm.edu/wp-content/uploads/2020/03/lafilm-logo-2.png
Jourdan Arnaud
2020-08-31 13:59:19
2020-08-31 13:59:23
An American Pickle Hits HBO Max