4 Influential Graphic Designers to Know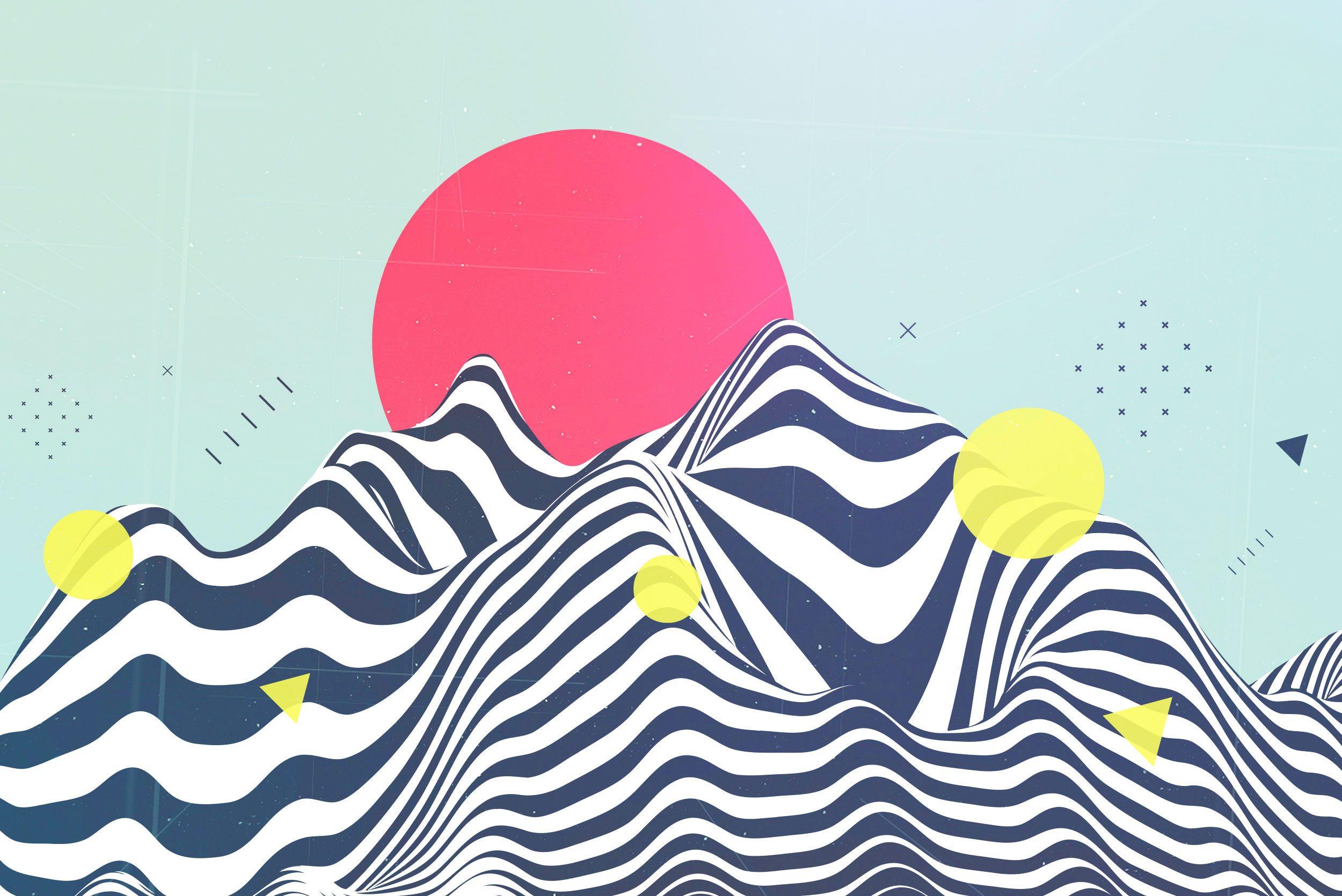 These Graphic Designers Helped Shape The Biggest Brands In The World
Which graphic designers have made the biggest impact on the design industry? Who has set the stage for great modern design work? When you think of modern graphic design, what comes to mind? Do you think of the famous logos that color advertisements and products all around us? Do you think of typography? Do you think of your favorite posters? Whatever it is about the graphic design industry that's gripped you, whether it be a basic design principle, a standardized design tool, or an aesthetic choice that's taken hold of designers everywhere, it started somewhere – with someone. The following are four influential graphic designers who have been pioneers, in their own rite, creating iconic designs that have stood the test of time and left people wondering exactly how their work can possibly be improved upon.
Rob Janoff
Ever heard of a small company called Apple? Maybe you're familiar with their iPhones, iPads, Macs… anything Steve Jobs had a hand in creating? The now-famous Apple logo that you see countless times a day took the tech industry by storm when graphic designer Rob Janoff first imagined it back in 1977. Since its creation, the simple apple insignia hasn't changed much. Once seen in color to symbolize the emerging importance of colored computers, the shape of the apple, along with the missing "bite" – an ode to computer jargon – were drawn by Janoff and have withstood the test of time for the last 40 years. Though he might not have expected the level of recognition his Apple logo has come to receive, Janoff's design proved that a simple and subtly punny sketch can become a global icon.
Max Miedinger


If you're a graphic designer, you know Helvetica. Not only do you know what it is, you know how frequently it's used and just how famous – or even infamous – it's become since its creation. What you might not know is the name of the designer behind the typeface: Max Miedinger. He was responsible for creating Helvetica, the most widely used sans-serif typeface used today. Since being created in Switzerland under the name Neue Haas Grotesk in 1957 and later renamed Helvetica in 1960, the typeface has been used to rewrite the standards of text in graphic design. It's become so well-recognized that its overarching use warranted the creation of the 2007 documentary Helvetica, which examines the effects of Helvetica on visual culture throughout the world.
Want some examples of how large a mark Helvetica has made in the graphic design industry? Check out these 20 famous logos made with Helvetica, or simply search for examples of Helvetica!
Saul Bass
One of the most recognized names in graphic design, Saul Bass has become an influential designer not for his work on any one project but for his work, as a whole. In fact, rather than creating a design that's been institutionalized in our culture like the Apple logo or the Helvetica typeface, Bass has become something of an institution, himself. Some of his most well-known and iconic work includes title sequences for Alfred Hitchcock, Martin Scorsese, and other famous filmmakers, as well as film noir poster art for titles like Vertigo, Psycho, North by Northwest, Anatomy of a Murder, The Shining, and countless others. What set Bass' work apart was his ability to immediately capture and audience with simple yet intriguing designs.
Check out his complete set of posters, which have become solid fixtures in pop culture, on IndieWire, and read more about Bass' contributions to film in this Wired article.
In addition to his work with movies, you might also recognize Bass' work in the brands you see around you: the logos for AT&T, Kleenex, Quaker, Girl Scouts, and several other major companies were created by Bass and have been adjusted only slightly over the years, always harkening back to Bass' original conceptions.
Check out this great breakdown of Saul Bass' graphic design career and famous works here!

Paul Rand
Paul Rand is a graphic designer who will be remembered as a pioneer of modern graphic design. His work spans from the 1930's, and Rand's designs have played an integral role in defining advertising and visual culture, globally, since he began his career. As one of first American designers to use the International Typographic Style, or Swiss Style, much of Rand's modernist branding work grew out of the use of Helvetica and other Swiss Style influences. Some of his most instantly recognizable work includes the logo for IBM, ABC, UPS, the Yale University Press, and NeXT Computers, the company started by Steve Jobs when he was ousted from Apple in 1985.

To learn more about Paul Rand and his graphic design work, check out this biographical summary of his career on Wired, and take a look at more of his logo designs.
https://www.lafilm.edu/wp-content/uploads/2020/05/DESIGNONLINE_cyf-AK.jpg
1669
2500
LAFS
https://www.lafilm.edu/wp-content/uploads/2020/03/lafilm-logo-2.png
LAFS
2018-01-23 10:48:12
2022-06-02 12:36:23
4 Influential Graphic Designers to Know