NOTE: All seating is first come first serve.
A ticket does not guarantee a seat.
You must be a student or staff to attend
If you are not a student please contact an admissions representative.
All students and staff must have your school-issued ID visible and with you at all times.
 Tickets reserved with duplicate emails and/or duplicate names will be deleted.
The Los Angeles Film School and Jeff Goldsmith Present: A Screening of 
"War for the Planet of the Apes"
Followed by a Q&A with co-writer/director Matt Reeves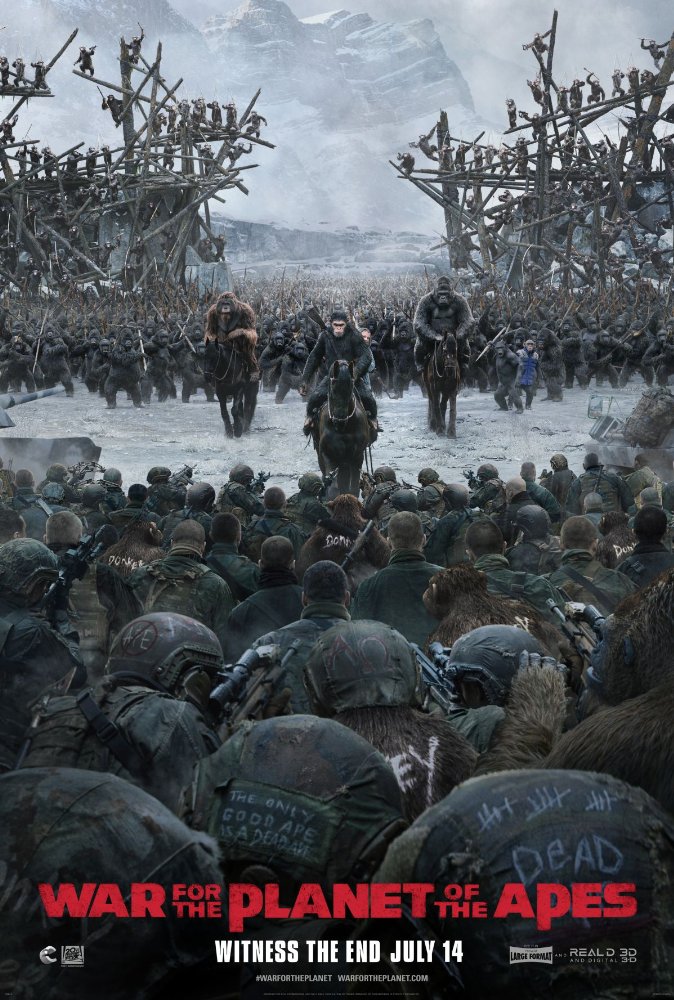 6363 Sunset Blvd. Hollywood CA, 90028
B1 Theater – 7:00 PM
November 28, 2017

Runtime:  140min
Rating: PG-13
Synopsis: In War for the Planet of the Apes, the third chapter of the critically acclaimed blockbuster franchise, Caesar and his apes are forced into a deadly conflict with an army of humans led by a ruthless Colonel. After the apes suffer unimaginable losses, Caesar wrestles with his darker instincts and begins his own mythic quest to avenge his kind. As the journey finally brings them face to face, Caesar and the Colonel are pitted against each other in an epic battle that will determine the fate of both their species and the future of the planet.
Trailer: Click here

****This ticket does not guarantee a seat ****
We take a larger number of RSVPs than seats available to compensate for the no-show percentage so all seating is first come first serve. If tickets are sold out you are welcome to show up and you will be seated if room becomes available. LA Film School students / staff / faculty / alumni, please line up inside the theatre lobby. Use of cell phones or computers during the screening is strictly prohibited and you will be asked to leave.
  If you feel you are unable to stand in line for a long period of time, we kindly request that you take a seat on the benches in the B1 theatre lobby and have your guest stand in line to secure a spot. Then when guest/s arrive to the point where they can enter and check in, you will walk in with your guest. Unfortunately, no one will be allowed in before the doors officially open, since we have to give the production team time to set up and test the equipment without an audience.