NOTE: All seating is first come first serve.
A ticket does not guarantee a seat.
You must be a student or staff to attend
If you are not a student please contact an admissions representative.
All students and staff must have your school-issued ID visible and with you at all times.
 Tickets reserved with duplicate emails and/or duplicate names will be deleted.
The Los Angeles Film School and Jeff Goldsmith present a screening of
BEN IS BACK
followed by Q&A with screenwriter/director Peter Hedges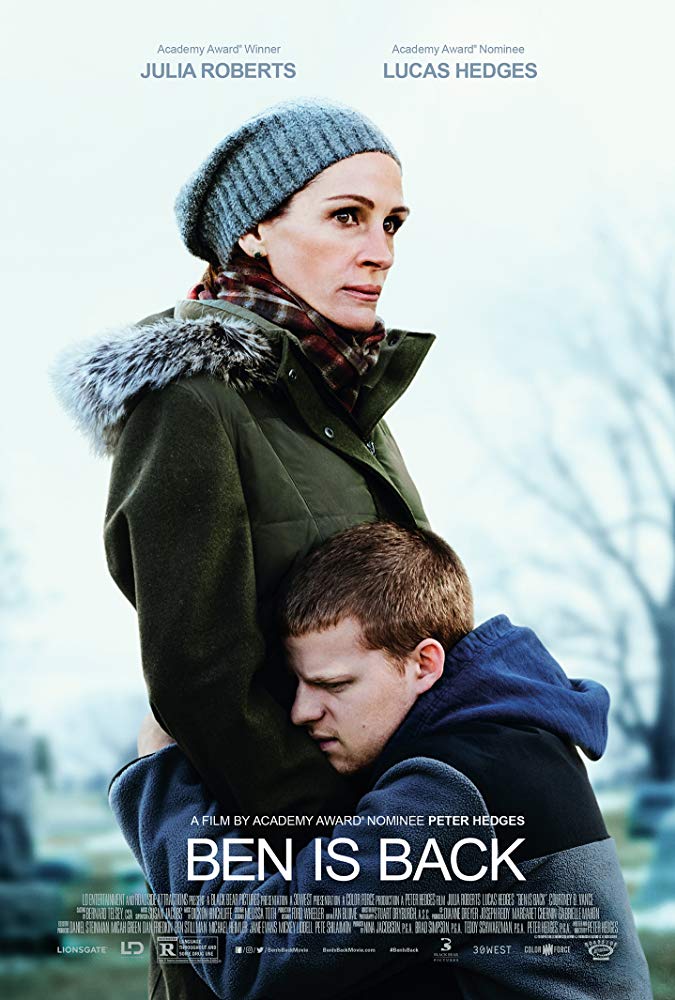 6363 Sunset Blvd. Hollywood CA, 90028
B1 Main Theatre – 7:30 PM
Tuesday, December 11, 2018
Runtime: 103mins

Rating: The film is rated R for language throughout and some drug use

Synopsis: Nineteen-year-old Ben Burns (Lucas Hedges) unexpectedly returns home to his family's suburban home on Christmas Eve morning. Ben's mother, Holly (Julia Roberts), is relieved and welcoming but wary of her son staying clean. Over a turbulent 24 hours, new truths are revealed, and a mother's undying love for her son is tested as she does everything in her power to keep him safe.
****This ticket does not guarantee a seat ****
 We take a larger number of RSVPs than seats available to compensate for the no-show percentage so all seating is first come first serve. If tickets are sold out you are welcome to show up and you will be seated if room becomes available. LA Film School students / staff / faculty / alumni, please line up inside the theatre lobby. Use of cell phones or computers during the screening is strictly prohibited and you will be asked to leave.